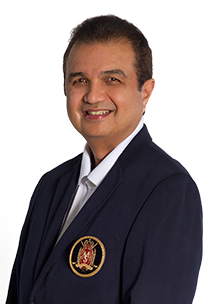 ROBERT JOHN L. SOBREPEÑA
CHAIRMAN
Filipino. He is the Chairman of the Board of the Company and is one of the three founding members of the Fil-Estate Group of Companies. Mr. Sobrepeña concurrently holds various positions in the Fil-Estate Group. He is the Chairman of the Board of several companies such as Fil-Estate Management, Inc., MRT Development Corporation, CJHDEVCO, Camp John Hay Hotel, Southwoods Ecocentrum Corporation, and Club Leisure Management, Inc. He graduated with a Bachelor's Degree in Science major in Psychology and Marketing from De La Salle University in 1978.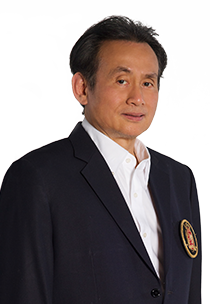 Edward E. Dy
President
Aside from being a member of Southwoods Manila's Executive Committee and Finance Committee, as well as heading the Compensation and Remuneration Committee, he has also helped establish DBH Development Corporation, one of the fast rising Real Estate Developers in the country.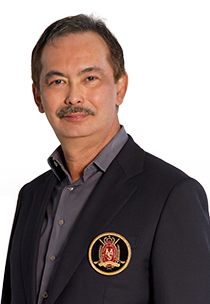 Rafael R. Perez de Tagle Jr.
Treasurer
Filipino. He is also a Director of MRT Development Corporation, CJH DEVCO, Camp John Hay Hotel and CAP General Insurance. He has a degree in Arts major in Economics from De La Salle University in 1976.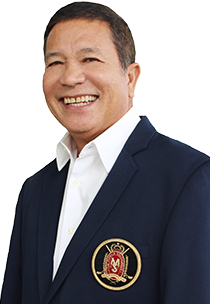 Federico P. Campos III
Director
Elected as director in October 2003 and continued to serve as such until his resignation in May 2008. He was also the Chairman of the Sports and Games Committee and a member of the House and Membership Committees of the Club during his said tenure. He is the President of Macaria Development Corp., Macaria Properties, Inc. and Plaza Pacita Inc. He also sits as Director of Bayview Holdings &l Realty Corp. and Laguna Management & Services Corporation. He is a graduate of Lindenwood Colleges, St. Charles, St. Charles, Missouri with a degree of Bachelor of Business Administration.
Rhais M. Gamboa
Director
He is currently the Chief Operating Officer of Mt. Grace Hospitals, Inc., a company investing in hospitals. He also sits in the board of several tertiary hospitals.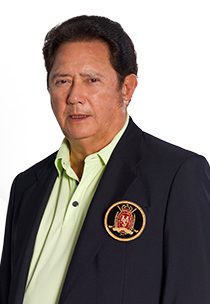 Engr. Francisco C. Gonzalez
Director
Engr. Gonzalez manages Romago Inc., formerly known as Romago Electric Co., Inc. which was founded in 1945. His company has since been one of the leading providers of electro mechanical system engineering and installation services.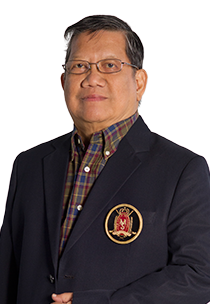 Renato E. Lirio
Director
Mr. Lirio is also the Senior Vice President and General Manager of Greenfield, a sister company of United Laboratories.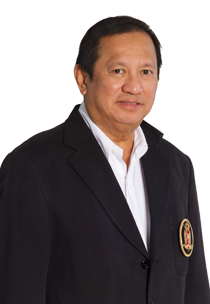 Alfredo M. Mendoza
Director
He founded Cargoaire Freight Forwarders Inc. in 1982 and changed the game of Freight Forwarding and Brokerage Services business. Today, his founded company continues to lead its industry and remarkably contributes to the growing Philippine economy.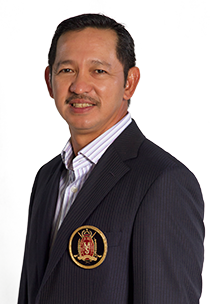 Dr. Daniel C. Samaniego
Director
Dr. Daniel C. Samaniego is one of the dentists of Asian Hospital and Medical Center. He specializes in Oral Implantologist and Oral Surgery.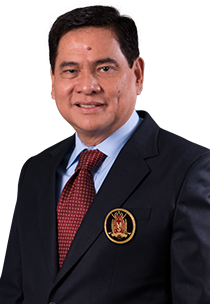 Atty. Ferdinand T. Santos
Director
He is currently the President of Fil-Estate Management, Inc. Fil-Estate Development Inc., Fairways and Bluewater Resort Golf & Country Club Inc., Forest Hills Golf and Country Club, Inc., Fil-Estate Urban & Development, Inc., MRT Development Corporation, St. Benedict Realty & Development, Inc., Royal Jade Memorial, Inc. and Mt. Zion Memorial, Inc. He graduated from Arellano University, Cum laude with Bachelor of Arts degree in 1970 and took his Bachelor of Laws at San Beda College where he graduated Valedictorian and Magna Cum Laude in 1974. He was a topnotcher in the 1974 Philippine Bar (2nd Place).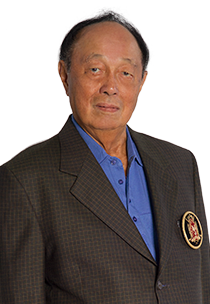 Atty. Enrique A. Sobrepeña
Director
Filipino. A Director of the Company, is concurrently the President and Chief Executive Officer of College Assurance Plan Phils., CAP Life Insurance Corporation, CAP Technologies Corporation, Comprehensive Annuity Plans and Pension Corporation, CAP Realty, Inc. and CAP General Insurance Company. Mr. Sobrepeña is also a Director of the CJHDEVCO and CAP Foundation for Socio-Economic Cooperation, Inc. He graduated with Bachelor of Arts at Siliman University in 1949 and Bachelor of Laws at University of Manila in 1952. He was awarded Doctor of Humanities, Honoris Causa by the University of Manila in 2001 and Doctor of Business Administration, Honoris Causa by University of Baguio in 2002.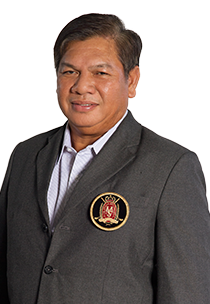 Atty. Delfin P. Angcao
Corporate Secretary
He is one of University of the East's pride. Atty. Angcao graduated from UE with Bachelor of Laws in 1987 and from there, diligently paved his way up the career ladder. Now, he practices Securities, Mergers and Acquisitions, and Corporate Law at Castillo Laman Tan Panteleon & San Jose Law Firm.